Growing, Rescuing, Identifying, and Directing food throughout Dallas County, Iowa.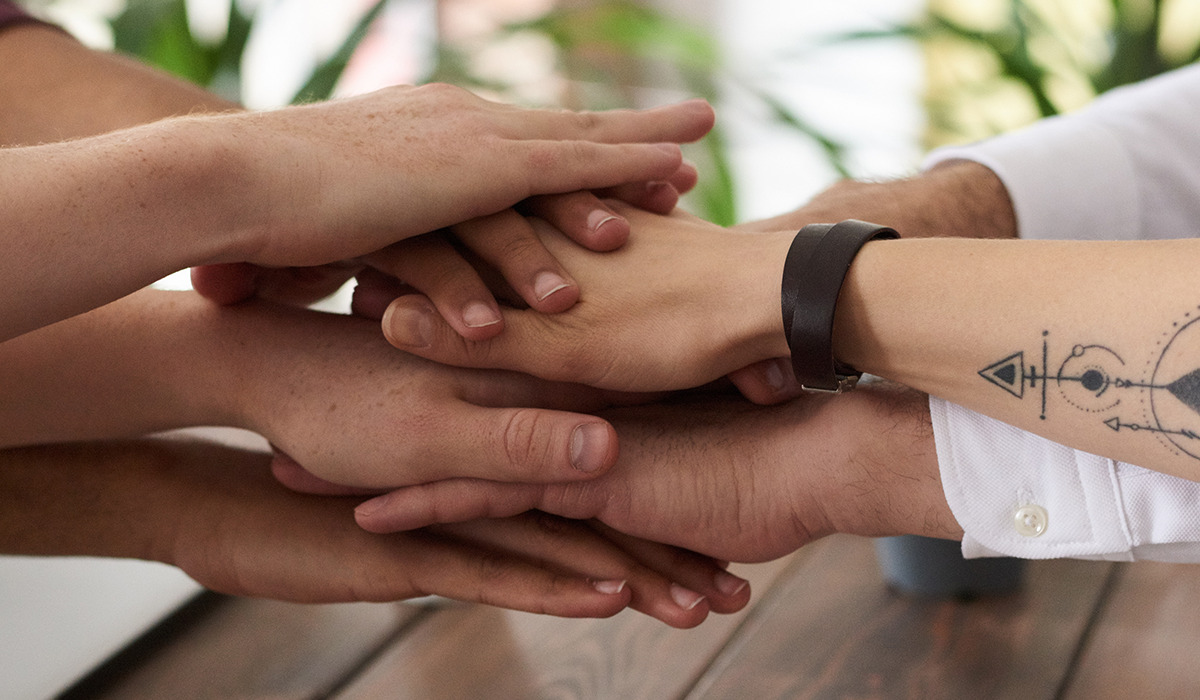 About The Food GRID
The Food GRID was the brainchild of the Hunger Free Dallas County (HFDC) Board and was launched in the Spring of 2020. Its purpose was twofold:
To provide and maintain a website which individuals and organizations can utilize to locate food and to facilitate the movement of food throughout Dallas County.
To provide us with the ability to visualize and identify the areas in Dallas County where access to healthy food is limited, specifically fresh produce.
Having this information mapped on
The Food GRID
will allow us to provide county-wide systemic improvements which will result in decreasing food waste and increasing healthy food security.
The Food GRID also leads a Coalition Group of organizations throughout the county which works collaboratively to develop solutions to end food insecurity in Dallas County, Iowa. The Coalition Group assesses current needs, provides education, and shares information regarding the community resources that are available to fill the gaps that exist in our food system.
Hunger Free Dallas County (HFDC) also has an endowment established through the Community Foundation of Greater Des Moines/Endow Iowa and actively operates their own special programs including Pop Up Produce and Food Rescue Fridays. With Board approval, we also serve as a fiscal sponsor to assist other Dallas County groups with food related fundraising and grant opportunities.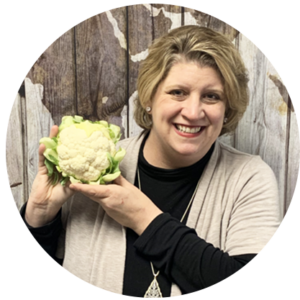 Board Chair
Christine is an attorney at the Spellman Law Firm, where she represents injured clients in matters involving workers' compensation, personal injury, automobile collisions, and medical malpractice.  In addition to her client advocacy, she additionally serves as a board member on the Dallas County Hospital Foundation where she assists with drafting policies and fundraising as well as developing a planned giving program and an endowment.  In her spare time she is an active volunteer with the Iowa Mock Trial Program where she serves as both a coach and judge.  She and her husband live in Granger where they are on the final stretch of raising their four children with one teenager to go!   Christine is an avid SciFi fan and welcomes any and all suggestions for movies, shows, and books she can add to her library. Her pet peeve is throwing away food that was never eaten from the fridge while knowing there are friends, neighbors, and clients who are food poor. She is very proud to serve as a member of the HFDC board and hopes to increase awareness and get the entire county involved in food awareness issues with The Food GRID.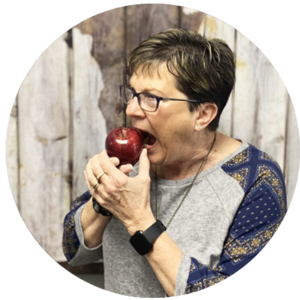 Board Vice-Chair
Pam has served on the Redfield City Council since 2005. She has worked with the Dallas County Community Service as their General Assistance Program Coordinator and at the Dallas County Auditor's Office assisting low-income families with to help pay for rent, food, and utilities. Pam also serves on the Redfield Senior Citizen Apartment Board. She and her husband have a son and daughter along with seven grandchildren. Pam enjoys watching old reruns of The Monkees and playing with her little Shorkie dog named Leah. Pam coordinates the food pantry in Redfield where she sees first hand the struggles of families in small town Iowa. As Vice-Chair of the HFDC Board she hopes to make significant strides in food coordination and rescue in Dallas County.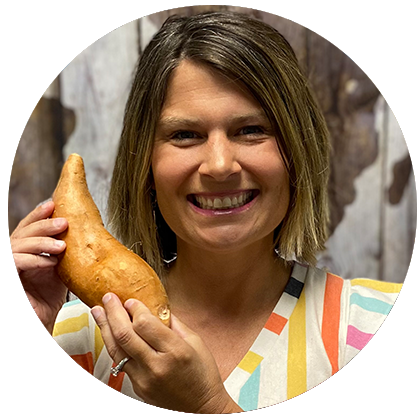 Board Treasurer
Erica is the Associate Controller at Drake University where she manages the Accounting team. In addition to serving on the HFDC board, she serves her community as the PTO treasurer for her boys' elementary school and is a member of the Clive Library Board of Trustees. She is married to Todd and they have two boys, Mason and Max. In her free time, she enjoys reading, travel, cheering on the Bulldogs and the Cyclones, and attending all of her boys' events!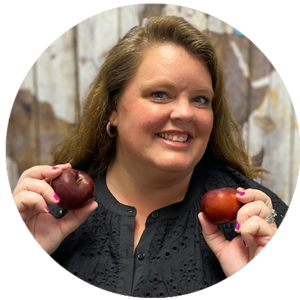 Board Secretary
Michelle Townsend is an attorney with UnitedHealth Group, where she focuses on compliance, data protection and privacy, and government/regulatory affairs.  She also serves on the Legal Redress Committee for the Iowa/Nebraska NAACP,  as a director on the boards for ASK Resource Center, the After School Arts Program, and the Great Outdoors Foundation. Michelle is also active on the equity, diversity, and inclusion family teams within the Waukee Community School District, and in the PTOs in her daughters' schools. Michelle and her husband Eric live in Urbandale and stay busy keeping up with their daughters' activities and traveling. One of her greatest joys has been traveling the country and the world. From those experiences, Michelle has learned about food insecurity, food deserts, and the ways in which food rescue can and does occur globally. She is proud to participate with HFDC and the Food GRID to help facilitate equitable access for all to healthy food and to help connect resources to those that need them most in our local communities.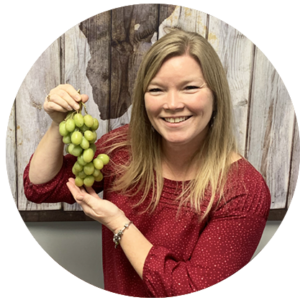 Melissa is the Director of the Waukee Area Christian Services (WACS) where she has grown what was once a small food local food pantry into a booming haven of services which now includes a free medical clinic and a community garden. She has also started client advocacy services which is a program that provides health navigation services and care for major life events, including case management, families facing eviction, people facing a medical crisis and other social barriers. Melissa and her husband live in Dallas Center where she also coordinates the Dallas Center Food Pantry during her spare time when she is not busy with her teenage son or five grandchildren! Melissa credits her love of gardening, nature and the outdoors to her favorite childhood TV show Little House on the Prairie and her never-ending quest to stock her food pantry to her favorite movie Blast From the Past. Melissa is passionate about serving her neighbors and is active in her community striving to meet people's immediate needs and to create connections for lifelong wellness.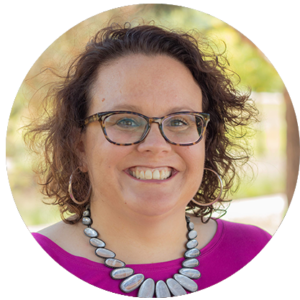 Bridget is a wife, mother of 3 girls, small business owner, community activist and volunteer. Bridget moved to Des Moines to take her dream job as a Neighborhood Planner in the City of Des Moines' Community Development Department. As a Neighborhood Planner and eventually a Senior City Planner, Bridget primarily worked with neighborhood associations developing and implementing neighborhood level action plans related to housing, infrastructure, commercial development, parks and community engagement. She has additionally served on the Urbandale Plan & Zoning Commission, three Waukee Community School District Boundary Committees and was recently elected to the City of Urbandale City Council. Bridget is an advocate for food rescue and actively volunteers at the Waukee Area Christian Services Food Pantry and serves on the board of Hunger Free Dallas County. Through her volunteer work at the food pantry, Bridget has become an advocate for food rescue and now serves on the Board of Hunger Free Dallas County. She and her husband Tony keep busy operating their numerous small businesses as well as their busy household filled with their beautiful daughters.
Aubrey is co-founder and Executive Director of Eat Greater Des Moines, a nonprofit organization that helps to provide quality food access for all by facilitating and building connections to strengthen the area's food system. She is also a member of the leadership team for the Iowa Hunger Coalition, Regional Food System Working Group, OpportUNITY Food Insecurity Work Group, and Hunger Free Dallas County Coalition. She also is active in the Iowa Food Waste Stakeholder Coalition, Greater Des Moines Les Dames d'Escoffier International, and Hunger Free Warren County. She was selected as a 2019 Health Connect Fellow and is a 2015 graduate of the Greater Des Moines Leadership Institute. Aubrey and her husband Leo keep busy with their two daughters Lulu and Nora. Aubrey spends her downtime cuddling with her 2 elderly cats Kiki and Kia while watching Real Housewives or listening to podcasts. As a natural includer, asker of "why" and the always popular "why not?", her focus on empowering community partners to connect, support one another, and move ideas into action has made her a valuable and enthusiastic member of HFDC and the Food GRID.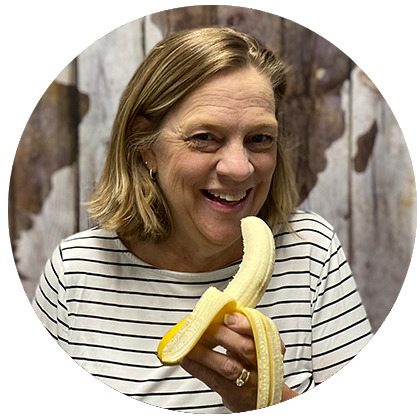 Kim is happily retired from a 30+ year career in Mental Health counseling. She spent those years in a variety of settings as a School Counselor, Play Therapist, and Drake University professor. Her husband Mike runs an Accounting/Financial Planning firm in West Des Moines and Kim spends her winters working there to help get the firm through tax season. The rest of the year she spends traveling, scrapbooking, and spending time with family and friends.
She has 2 grown children, a son and a daughter, who have both chosen to stay in the Des Moines metro area which makes staying in touch so easy.
During her time as a school counselor, Kim worked in a school whose clientele was very disadvantaged and discovered she had a passion for helping those in need. Over the years, she was able to create an extensive network of people and organizations in the community to support her efforts to keep the children in her schools provided with the clothing and supplies they needed. Through Kim's network, donors were able to contribute to delinquent lunch accounts while others adopted families, provided gifts, and offered help throughout the school year. She is happy to report that many of these partnerships have continued to this day. Kim's pet peeve is wasted food and she volunteers regularly with food rescue operations across central Iowa.